AUTOCAD
What is AutoCAD
Power your teams' creativity with automation, collaboration, and machine-learning features of AutoCAD® software. Architects, engineers, and construction professionals use AutoCAD to:
Design and annotate 2D geometry and 3D models with solids, surfaces, and mesh objects
Automate tasks such as comparing drawings, counting objects, adding blocks, creating schedules, and more
Create a customized workspace to maximize productivity with add-on apps and APIs
See what's new in AutoCAD 2023
Why use AutoCAD?

Accelerate your
designs in 2D or 3D
Complete your projects faster with AutoCAD's automations and customizations

Collaborate across
teams and devices
Share and annotate drawings safely and securely across desktop, web, or mobile devices.

Ensure fidelity and compatibility
Only Autodesk has Trusted DWG® technology to ensure fidelity and compatibility for your DWGs.
Power your productivity with seven included toolsets
Across seven studies, customers increased productivity by 63% on average for tasks completed using a specialized toolset in AutoCAD.*

Architecture Toolset

Mechanical Toolset

Map 3D Toolset

MEP Toolset

Electrical Toolset

Plant 3D Toolset

Raster Design Toolset
What you can do with AutoCAD
Work anywhere with the web and mobile apps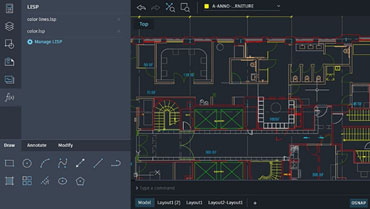 Enjoy a connected design experience with AutoCAD across devices. Create, view, edit, and annotate drawings with the AutoCAD mobile app (US site) or on any computer using the AutoCAD web app (US site).
Unlock more efficient workflows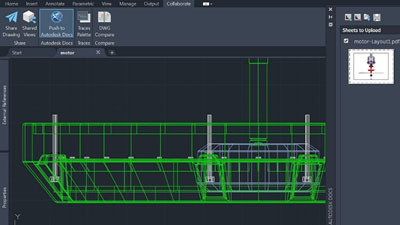 The newest updates in AutoCAD let you collaborate with teammates, gather drawing data more quickly, and export designs to other Autodesk products.