CLOUD BACKUP & DR SOLUTION
Whether you're just starting out or well on your way to the cloud, it's likely that you may face cloud-first mandates for Digital Transformation initiatives. From moving production workloads to the cloud to leveraging an off-site cloud target for long-term retention or disaster preparedness — backup and recovery should be at the forefront of your cloud adoption strategy.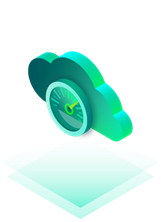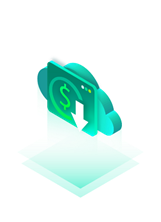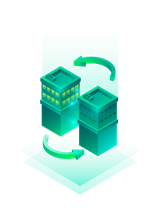 Accelerate cloud adoption
Get to the cloud even faster with simple tools to intelligently back up, recover and migrate data, where it can be natively protected and kept safe from attack.
Actualize savings in the cloud
Proactively plan and manage consumption to avoid cloud overspend and ensure savings are recognized in all budgets while still achieving your recovery and compliance goals.
Achieve DR and compliance goals
Fill critical needs in your BC/DR strategy by securely backing up and replicating to the cloud for long-term retention and disaster recovery readiness.
Cloud capabilities for powerful, affordable protection
Protect and manage backup data to the cloud, from the cloud and within the cloud

AWS Backup
Unify your data protection strategy with AWS-native backup and disaster recovery that's fully automated, cost-effective and secure.

Azure Backup
Centrally manage and protect all your Azure data with native, enterprise-ready backup and recovery to overcome cloud data loss and overspend.

Google Cloud Backup
Google-native backup and recovery powered by policy-based automation to eliminate the risk of any data loss

Compliant archive
Tackle compliance with automation that intelligently moves your backup data from capacity to archive storage based on age

Ransomware stays out
Overcome ransomware and security threats with an assured clean recovery from encrypted, air-gapped and immutable backups.

DRaaS for resiliency
Reach the impossible with replication and failover into the cloud via one of our Disaster Recovery as a Service (DRaaS) partners.

BaaS for the data center
Avoid the complexity of off-site backup with integrated, expert-built offerings from our Backup as a Service (BaaS) partners

BaaS for endpoints
Send server and workstation backups directly to the cloud for cost-optimized, managed BaaS.

Object storage
Boldly embrace long-term retention across three intelligent tiers tuned for performance, cloud-based capacity and archive.